Post contains affiliate links.
Did you know February is National Heart Month? Makes sense since Valentine's Day is in February. Though, the history of Valentine's Day is kind of WTF.
But I digress. Let's talk about heart health. Yes, you should be doing some form of cardio a few days a week. No, sex, doesn't count, in my opinion. If you're a dude, that's like 30 seconds of cardio. *ZING!* In addition to exercise, your food intake should include some healthy fats.
Nuts.com's registered dietician shared their picks and the benefits of each pick. Follow along and read my commentary…
Top 10 Heart Healthy Products
Organic Whole Wheat Pastry Flour – 1 pound bag
Get all the nutrition of whole grains without sacrificing your baked goods!
It's nice to have an alternative to plain old white flour. When I cook or bake, I always think about how the ingredients will affect Toddler Spawn. I'll have to try this out myself in cakes and cookies… but I'm not making Thien-Kim's Vietnamese Iced Coffee Cookies again….
Barley – 1 pound bag
Lower cholesterol levels by enjoying barley as a hot cereal for breakfast.
The only time I've had barley is barley tea. Yo, I'm Chinese, remember? Breakfast for us can sometimes mean oatmeal, but barley would be a welcome change. Toddler Spawn has rejected oatmeal for so long, it's time to mix it up for breakfast.
Flax Seed – 1 pound bag
An excellent source of plant-based omega-3 fatty acids for your heart.
If you've been following my blog, you know that I'm a fan of ground flax seed meal in my oatmeal breakfast cups. I absolutely believe they have allowed me to continue pumping out breastmilk at this time, over 12 months postpartum. I'll have to read up on how to eat these whole; or I'll just grind them up using my Vitamix.
Roasted Soy Beans (Unsalted, Whole) – 1 pound bag
Do your health a favor by munching on these protein- and fiber-packed soybeans!
WHUT. I should know this… because, Asian. But I don't eat roasted soybeans! I dug around and found that Nuts.com also sells honey roasted soy beans… holla!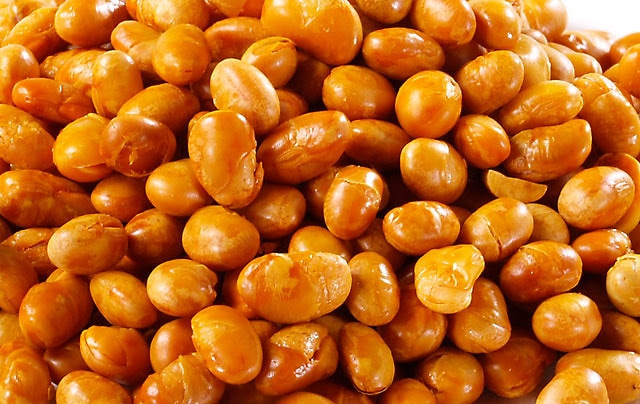 Organic Black Beans – 1 pound bag
These tasty, versatile beans are great in soup, quinoa, stir-fries, salads, and more!
Honestly, I am the ultimate loser when cooking black beans. If anyone has a good tip, let me know. I have tried twice and failed – every time, they are still way too hard. I'm considering putting them in a crockpot with 3x water. I'm so tired of failing at this simple task.
Organic Rolled Oats – 1 pound bag
An excellent source of heart-healthy soluble fiber; perfect for oatmeal or granola bars.
Again, as you know, my oatmeal breakfast cups are game changers for me and breastmilk production. $3.49 per pound is not bad for organic rolled oats. I think I buy TJ's organic rolled oats for $6 or 7 dollars and it's only a couple pounds.
Chopped Walnuts – 1 pound bag
The ultimate nut for heart health, chopped walnuts add crunch to baked goods, yogurt and more.
Ugh. I hate walnuts. But Toddler Spawn loves them! They're soft enough for her to chew on them. So… we have walnuts at home. I like roasted unsalted walnuts because they're more flavorful. I have a giant bag so I guess I should get on making some brownies or something with walnuts.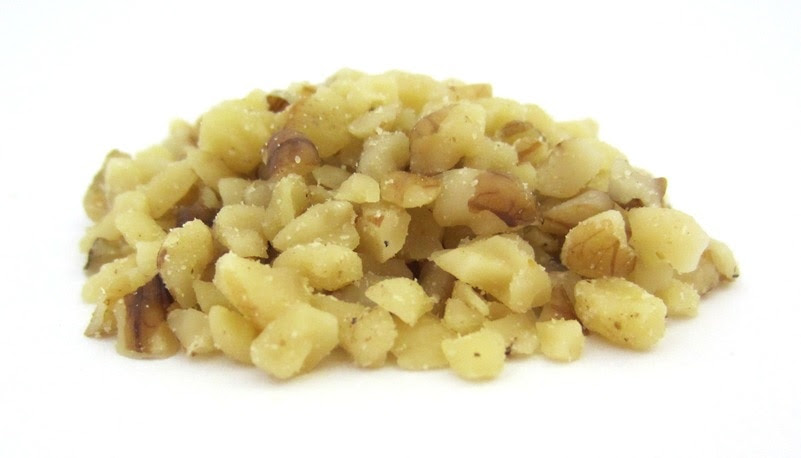 Dried Pears – 1 pound bag
Satisfy your sweet tooth with a high-fiber snack that is kind to your heart.
I've never had a dried pear. This makes me curious. We eat unsulfured dried fruits like apricot and mango, and we use dates for smoothies. But pears? Hmm… interesting…

Sour (Tart) Cherries – 1 pound bag
A superfood favorite, tart cherries are loaded with heart-protective antioxidants.
No. I hate dried cherries. They're like the stepbrother of raisins. And raisins are my nemeses. Just like Kate Hudson and Mario Lopez. Gross. I can't even eat them in baked goods. Raisins are the Mario Lopez of the dried fruit world. *SMH*
I know that a registered dietician recommends this for heart health, but I don't recommend them for taste health. Bleh.

Chia Seeds – 1 pound bag
Boost your fiber and omega-3 intake by making delicious chia pudding or overnight oats.
Yes! Chia seeds, white or black, are awesome! Have you made chia pudding?? Easiest thing ever! Toddler Spawn will eat chia pudding because it's like dessert.
I have tried to put these in a smoothie, but I don't think I leave them in the liquid long enough. So they just get blended and pulverized. Just make chia pudding. Yum!
And… that's 10! 
Can you think of other heart healthy products I should consider adding to my diet or your diet? I mean, those dried tart cherries? Yech. Come on. Let's replace those with something better. (Not raisins.)
Help a cherry hater out.
What would your tenth heart healthy product be?
Post contains affiliate links. But the above is my honest opinion, especially about the dried cherries. I swear, dried tart cherries are the Kate Hudsons of the dried fruit world. Raisins are the Mario Lopezes of the world. Gross. NEMESIS!!!!!